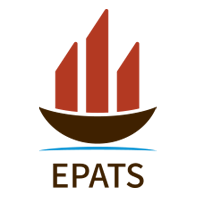 Energy, along with electricity, has become an indispensable part of our life. They change the way we use energy and the way we live. Energy and electricity still remain an important concern in 2022. " 2021 International Conference on Civil Engineering, Energy and Electric Power (CEEEP 2021)" will be changed into " The 2nd International Conference on Energy, Power and Advanced Thermodynamic Systems (EPATS 2022) "in 2022 . The theme of Civil Engineering has been removed to focus more on the latest innovations and knowledge in energy and power engineering, and to stimulate new ideas and promote collaborations.

EPATS 2022 will be held in Nanjing, a city with time-honored history and profound culture, and an ideal place for scholars to exchange ideas and promote science. We warmly invite you to attend EPATS 2022, and look forward to meeting you in Nanjing!
A. Submit to the Conference | EI会议论文
● EPATS 2022
EPATS 2022 welcomes original and unpublished manuscripts. All papers, both invited and contributed, will be reviewed by two or three experts from the committees. After a careful reviewing process, All accepted full papers will be published by Journal of Physics: Conference Series (ISSN: 1742-6596), and then submit to EI Compendex, Scopus. All accepted papers must be accompanied by at least one registration. Each registration will cover only one paper.

◆ EI Template Download:Template, No less than 5 pages.
◆ Only accept full English submissions, if you need Chinese manuscript translation service,please contact us wechat Lily (18818846285) for help.
SUBMISSION SYSTEM (English) SUBMISSION SYSTEM (Chinese)


● 2021-History
All proceedings has been published in Journal of Physics: Conference Series and indexed by EI Compendex ,Scopus!



B. Submit to the SCI journal | SCI期刊
1. International Journal of Electrical Power & Energy Systems (ISSN: 0142-0615,IF: 4.630 )
2. Thermal Science(ISSN: 0354-9836, IF: 1.625 )
3. Computers & Electrical Engineering(ISSN: 0045-7906, IF: 3.818 )

Note [D+511] at submission. Priority will be given to review the paper

◆ All submissions must not be less than 10 pages in length.
◆ After passing the examination, specific paper templates will be given.
◆ Online submission: 【SCI Submission System.】




Note: All submitted articles should report original, previously unpublished research results, experimental or theoretical. Articles submitted to the conference should meet these criteria and must not be under consideration for publication elsewhere. We firmly believe that ethical conduct is the most essential virtual of any academic. Hence any act of plagiarism is a totally unacceptable academic misconduct and cannot be tolerated.

Full Paper Submission Date: July 17, 2022

Registration Deadline: July 15, 2022

Final Paper Submission Date: July 20, 2022

Conference Dates: July 22-24, 2022
Quick Links
>>Template(Full Paper)
>>Template(Abstract Oral Presentations)
>>Template for Reference(Poster)
>>Submission Online
>>Registration for Attending
Contact us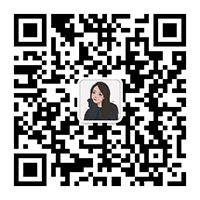 E-mail: icepats@163.com

Tel: +86-18818846285