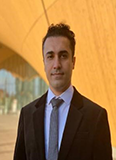 Ali khosravi, University of Southern Denmark, Denmark


Brief introduction: Currently, I am an Associate Professor at University of Southern Denmark (SDU), Department of Mechanical and Electrical Engineering. I received my Ph.D. degree in Energy and Sustainability from the Federal University of Minas Gerais (UFMG), Brazil. Before joining SDU, I worked as a Postdoctoral researcher at Aalto University, where I focused on building system-level solutions for Finland's current sustainable energy transition (2018-2022). My areas of interest include energy and sustainability, energy planning, renewable energy systems, energy storage, artificial intelligence (AI), and thermodynamics. My expertise is integrating artificial intelligence in energy engineering to develop carbon-neutral and cost-effective energy systems. I have been listed in the Stanford University World's Top 2% of scientists in the field of energy, 2021 and 2022.

Speech Title: Techno-economic of Methanol Production from Biogas and Green Hydrogen for Sector Coupling

Abstract: This paper presents a comprehensive techno-economic model for the integrated production of methanol and green hydrogen from biogas. The model includes mathematical representations of the core processes involved in the production of methanol and green hydrogen, such as green electricity generation through solar PV, hydrogen production via electrolysis, and methanol synthesis. The model is used to simulate the performance of the system under various operating conditions and analyze the effect of changes in process parameters on the overall efficiency. The results of the simulation provide insights into the optimal operating conditions for the system and the potential for sector coupling through integration with the heating sector. The model is a valuable tool for optimizing the performance of biogas-based methanol production plants and evaluating the feasibility of sector coupling through the integration of green hydrogen production.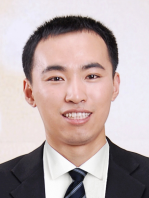 Jinghui Zhao, Zhengzhou University, China


Brief introduction: Zhao Jinhui, associate professor, graduated from Harbin University of Technology with a doctor's degree in energy and power engineering, and is now the director of the Department of Energy and Power of Zhengzhou University. Professor Zhao Jinhui is a distinguished expert of China Energy Conservation Association, an enterprise expert of the energy-saving expert database of the National Energy Conservation and Carbon Reduction Industry Innovation Alliance, the chief lecturer of the National Day Center, the honorary president of the Tai'an Institute of Smart Energy Response to Climate Change, and the deputy director of the Energy Conservation Center of the Comprehensive Design Institute of Zhengzhou University. Professor Zhao Jinhui's main research direction is energy conservation technology research. He has rich experience in enterprise energy conservation. Adhering to the concept of "Being a government energy conservation think tank and an enterprise energy conservation assistant", Professor Zhao Jinhui provides energy conservation consulting and technical services for government departments at all levels and energy consuming units. Professor Zhao Jinhui actively carries out energy contract management, energy audit, energy conservation assessment, energy management system construction and other work, serving about 150 enterprises on average annually, Professor Zhao Jinhui edited 5 energy-saving works, drafted 2 energy-saving standards, obtained 8 national patents, and published more than 30 energy-saving articles. His research achievements were included in the major strategic consulting project of the National Academy of Engineering on energy revolution and the 14th Five Year Plan for energy conservation in Henan Province.

Speech Title: TBD

Abstract: TBD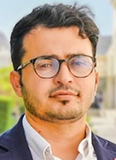 Zafar Said, University of Sharjah, Sharjah, UAE

Brief introduction:
Zafar Said is an Associate Professor at the Department of Sustainable Renewable Energy Engineering at the University of Sharjah. He also works as Adjunct Faculty at the U.S.-Pakistan Center for Advanced Studies in Energy (USPCAS-E) National University of Science and Technology (NUST), Pakistan. He works in the field of Renewable Energy, Solar Energy, Heat Transfer, AI, optimization, Nanofluids, BTMS, NePCM, and nanolubricants. He has published over 230+ papers as per Web of Science, including one in Progress in Energy and Combustion (IF: 35.339), One in Physics Reports (IF: 30.105), One in Advanced Energy Materials (IF: 29.698), One in Nano Energy (IF: 19.069), 6 in Renewable and Sustainable Energy Reviews (IF: 16.799), 2 books, 20 book chapters, 26 conference papers), with about 11700+ citations and an H-index of 63. As per Web of Science, he has 18 Hot Papers, 41 Highly cited Papers, and 42 Top Papers in the cycle 2018-2022. He is also ranked in World's Top 2% Scientists 2019, 2020, and 2021 by Elsevier BV and Stanford University) in the field of Energy. He is also ranked in the top 100 scientists in the United Arab Emirates, as per adscientificindex. He was honored with several prestigious awards, including: First prize in the category of individual researchers and experts in the field of better integration of urban planning, Research and Innovation Award, Ministry of Energy and Infrastructure in UAE, 2023, 2022 Rising Star Science Star award by Research.com, Sharjah Islamic Bank Award for Distinguished Researchers (2017-2018), Faculty Annual Incentive Research Award for 2018-2019, and Faculty Annual Incentive Research Award for University and Community Service 2020-2021. Dr. Zafar serves as the Editorial Board Member for several ISI Journals.

Speech Title: TBD

Abstract: TBD


Yun Wang, University of California, Irvine, USA
Brief introduction:
Yun Wang received his B.S. and M.S. degrees in Mechanics and Engineering Science from Peking University in 1998 and 2001, respectively. He went to the Pennsylvania State University where he earned his Ph.D degree in Mechanical Engineering in 2006. Dr. Wang has produced over 100 publications in PEM fuel cell, Li-air battery, and other energy systems. Several of his seminal works are highly cited in major energy/power journals. Dr. Wang served as Track chair/co-chair, session chair/co-chair, conference chair and committee member for many international conferences on power and energy. Dr. Wang received 2018 Reviewer of The Year from the Journal of Electrochemical Energy Conversion and Storage. Dr. Wang is currently Professor at the UC Irvine and RSC and ASME fellow.
Speech Title: Fundamentals, Materials, and Machine Learning of Polymer Electrolyte Membrane Fuel Cell Technology
Abstract: Polymer electrolyte membrane (PEM) fuel cells are electrochemical devices that directly convert chemical energy into electricity with an efficiency as high as 65%. They are widely regarded as a promising power source for portable, transportation and stationary applications. In this talk, I will present the status of PEM fuel cell development and discuss multiphysics and data-driven modeling approaches for PEM fuel cell design that are actively developed at the UC Irvine. Some fundamental and material aspects critical to fuel cell development will be discussed. Examples of material design and operational condition using physical models, machine learning, and genetic algorithms (GA) will be presented and explained in detail.
Past Keynote Speakes

Lim Yun Seng


Universiti Tunku Abdul Rahman

Zhenbin Zhang


Shandong University


Li Tian


Shandong University

Hongwei Li

Southwest Petroleum University

Hongnan Li

Dalian University of Technology

Sharifah Rafidah Wan Alwi

Universiti Teknologi Malaysia

Sen Guo
North China Electric Power University

Chuncheng Liu

Northeast Electric Power University


Bo Chen


Wuhan University of Technology


Jordi Arbiol


CSIC and BIST

Advanced Electron Nanoscopy Group