Keynote Speakers of 2022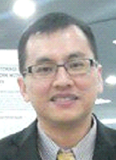 Prof. Lim Yun Seng
Chairperson for Research Centre of Power Systems and Electricity

Universiti Tunku Abdul Rahman, Malaysia
Professor Ir. Dr. Lim Yun Seng (BEng (Hons), PhD (UK), CEng, PE(PC), MIET, SMIEEE, MIEM, FAAET), has successfully developed the first utility scale, self-intelligent energy storage system (ESS) of 400kVA and 677kWh on the power grid in Malaysia using patented controllers to reduce maximum power demands for customers and utilities. With the system, utilities like TNB avoid adding new power plants and/or upgrading power networks, resulting in greenhouse emissions reduction and brings down the price of electricity which is essential to a developing country. The system also reduces commercial end-user electricity bills by reducing maximum demand charges. He has also developed another novel ESS that promotes renewable energy sources to mitigate climate change issues. Prof Lim is the founder and director of IoT Energy S/B that designs ESS projects for utilities such as TNB and Sarawak Electricity Board (SEB). Prof Lim has published 62 journal papers, where 15 journals are ranked in the top 5% in Clarivate Analysis and 30 conference papers with 1273 citations at h- index of 20 and 16 in Google Scholar and Scopus, respectively. He obtained RM6.3 million in research funding, consultancy projects with worth of RM65,000 and holds 3 granted patents (Malaysia and China) and 5 pending patents (3 in Malaysia and 2 in Indonesia). Prof Lim has successfully graduated 5 PhD and 14 Master students. He is the lead author for the Intergovernmental Panel on Climate Change Sixth Assessment Report (IPCC, United Nations) that assesses mitigation and solutions to the threat of climate changes. Prof Lim won 25 international and national awards such as Energy Globe Award 2010, Gold Medal in 2013 ITEX, UTAR Best Invention of the year 2013, National Outstanding Innovator Award in 2017 by Private Education Co-operative of Malaysia and 2018 Top Research Scientist Malaysia by Academy of Sciences Malaysia.
Speech Title: Utility-Integrated Energy Storage System for Peak Demand Reductions on Power Grid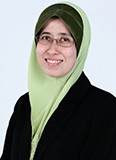 Prof. Sharifah Rafidah Wan Alwi
School of Chemical and Energy Engineering, Universiti Teknologi Malaysia, Malaysia
Prof Ir Ts Dr Sharifah Rafidah Wan Alwi is a Professor in the School of Chemical and Energy Engineering, Universiti Teknologi Malaysia. She previously helmed as the Director of Process Systems Engineering Centre for ten years (2011 to 2021). She is an expert Pinch consultant for multiple industries and is among the leading researchers in Pinch Analysis technique development. Prof Sharifah is also the co-founder and Director of Optimal Systems Engineering Sdn Bhd, a UTM Spin-off company. She is an active consultant as well as trainers for the industries. Together with her team, they have developed 7 resource minimisation software. Prof Sharifah has won various international and national awards such as Green Talents 2009 (Germany), IChemE Highly Commended Sir Frederick Warner Prize 2011 (UK), ASEAN Young Scientist and Technologist Award 2014, National Young Scientist Award 2015, ASEAN-US Science Prize for Women 2016 in Energy Sustainability, Malaysia Research Star Award 2016, 2018, 2019 and Top Research Scientists Malaysia 2018. She was listed as 'Asian Scientist 100' in 2017 and 'Asia's Rising Scientists' in 2020, and '8 Women Scientists from Asia You Should Know in 2021 by AsianScientist.com. Dr Sharifah is also the Associate Editor for Journal of Cleaner Production.
Speech Title: Trigeneration and Industrial Energy Exchange Across Multiple Sites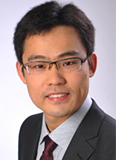 Prof. Zhenbin Zhang
Shandong University,China
Research Direction:
Predictive control and its application in renewable energy Integration and energy conversion:
1. Renewable energy generation and transmission
2. Electric vehicles and energy storage converter
Speech Title: Cooperative-Predictive Control of Hybrid Microgrids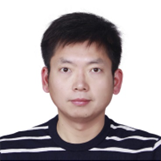 Associate Prof. Sen Guo
North China Electric Power University
Dr. Sen Guo received the B.S.degree in economics, the M.S. degree in industrial engineering, and the Ph.D. degree in energy management from the North China Electric Power University, Beijing, China, in 2009, 2013 and 2016, respectively. He is currently an Associate Professor and Master Supervisor in School of Economics and Management at North China Electric Power University. He obtained Beijing Outstanding Young Fund in 2017, and National Natural Science Foundation Fund of China in 2018. He has also hold several projects with electricity power enterprises such as SGCC. His research interests include energy economics and environment, carbon economics, and energy system optimization. He has published more than 50 journal papers in SCI-indexed journals such as Applied Energy and Energy.

Keynote Speakers of 2021

Prof. Hongnan Li

Dalian University of Technology

Prof. Li Tian

Shandong University

Prof. Bo Chen

Wuhan University of Technology

Prof. Chuncheng Liu

Northeast Electric Power University

Prof. Hongwei Li

Southwest Petroleum University

Prof. Jordi Arbiol

CSIC and BIST

Advanced Electron Nanoscopy Group